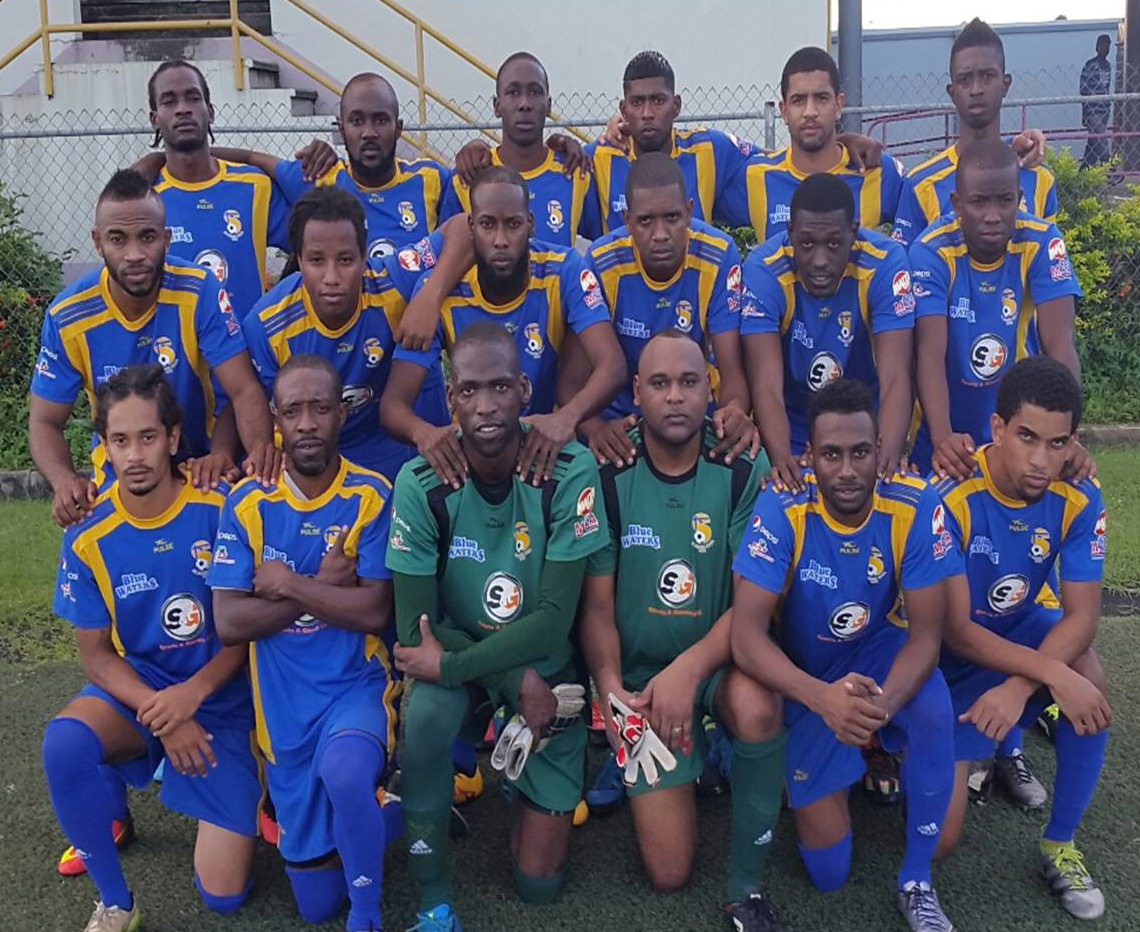 A 2:0 win this evening against struggling Real Maracas FC at the Marvin Lee Stadium saw the Big Cannons dethrone 2015 champions Defence Force FC with one match to spare. The win moved Rosa to fifty-one points from twenty-five matches with the Army on forty-seven points from the same number of matches.
The match was always going to be difficult against eastern rivals Maracas, made all the more resolute by the prospect of relegation from the premier league. Rosa defended in numbers from the start, looking to deny space to the Maracas attackers, but in the end it was Keron Clarke who decided the matter with two excellent goals from crosses (17″ and 81″) to send the Rosa Nation into delight.
Rosa grabbed first place in Week 3 of the season and has held it for twenty-two weeks, scoring fifty-seven goals in its twenty-five matches and conceding a league leading twenty-seven on its way to the title.
The victory signaled the success of the Rosa Nation's five-year project, begun in 2012 when the Big Cannons won promotion to the Super League. The club's trajectory has generally been upward since then – 9th (2012), 11th (2013), 9th (2014), 7th (2015), champions (2016).
Planning has already begun for the 2017 season, with the club looking to fortify the Big Cannons with additional resources. Before that, there is the matter of the final match of the season against Queen's Park CC on Sunday at CIC Ground in St. Clair from 3.30PM.
© http://www.1stfcsantarosa.com/blog/update-santa-rosa-champion