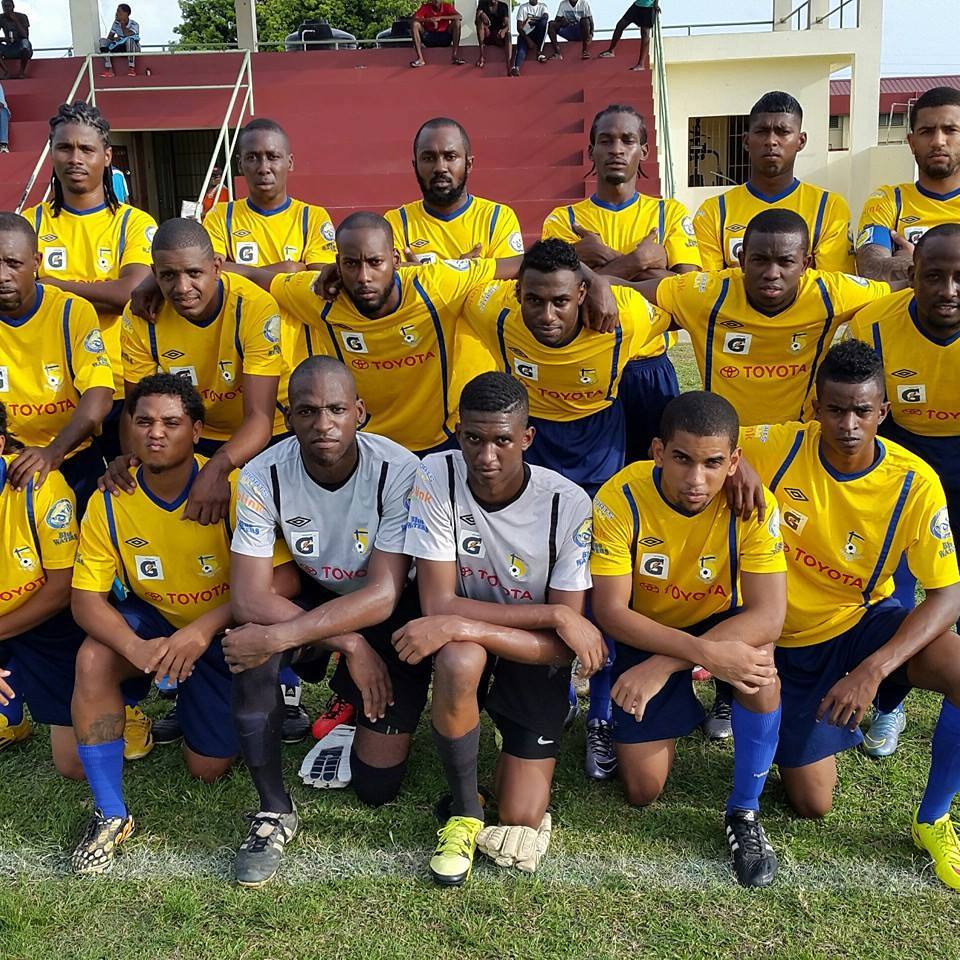 FC SANTA ROSA yesterday announced a year-long deal with top sporting goods chain store Sports and Games Limited.
As a result, the Arima- based football team will be officially called Sports and Games FC Santa Rosa, during the 2016 National Super League season.
This deal is a continuation of a partnership which started last July and saw Sports and Games provide training equipment and travel uniforms for the Santa Rosa team, who are also known as "The Big Cannons".
In a media conference held at the AE Tactical Headquarters, Trincity Industrial Estate, Trincity, Sports and Games Limited director Omar Hadeed said, "our intention is not only to give, our intention is to build.
We intend to make it a sustainable business model in Trinidad and Tobago." He added, "Sports and Games are the largest, longest-standing sporting goods company in the region. We've always supported, not just football but other sports in general." FC Santa Rosa's president owner and team coach Keith Look Loy was high in praise for the input made by Sports and Games.
"We have no unemployed players in our team and we're quite happy to say this. Anyone who's unemployed I'll go to Omar and we'll try to find them employment. We've been successful in doing that." He continued, "at the end of the day we're an amateur club. We do not pay players to play football. It's not part of our model and has never been. We will take (funds) and invest in the club." As far as the partnership is concerned, Look Loy said, "we have agreed one year.
We want to live together, we're not getting married. We want to see how it goes.
"I am very confident and positive about the future of this partnership.
I think it's going to be a good one for all parties." Hadeed plans to have incentives for the Santa Rosa supporters at their respective home games, which will be staged at the Marvin Lee Stadium in Macoya.
"For all our (home) games, we intend to have an intense marketing campaign around it. We are going to base giveaways on the team's success. We are trying to build our supporter base."
(© JOEL BAILEY  – Newsday – http://www.newsday.co.tt/sport/0,228994.html )